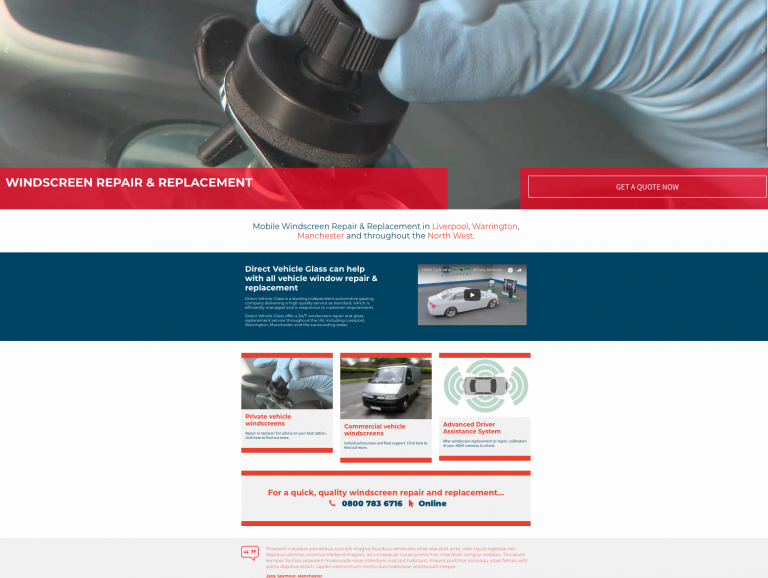 Direct Vehicle Glass Launches new website
Leading fleet windscreen repair and replacement providers Direct Vehicle Glass have launched a brand new, mobile friendly website with latest products and reflects the UK coverage Direct Vehicle Glass provides to fleet and private drivers.
The Directors are delighted with the new website and said, "We wanted the website to reflect the complete range of products and services we deliver for fleet and private drivers. As well as windscreen repair and replacement we have also invested significantly in ADAS Calibration software where we can correctly re-align the cameras and sensors in your car ensuring its ADAS system works as it should."
Direct Vehicle Glass can repair and replace windscreens in cars, vans, lorries, plant machinery and tractors whether you are a private owner or manage a fleet of vehicles.
You can call Direct Vehicle Glass' specialist windscreen repair and replacement team on 0800 783 6716
View all news